People's Commissar for the Finance of the USSR, commissioned the Narkomfin House.
It was after the revolution that Milyutin became a statesman, but architecture and painting were always the principal passion of his life. He drew all his life, even at he front during he war. In his youth, he lived in St.Petersburg and graduated in stage design from the Stiegltz School of Technical Drawing.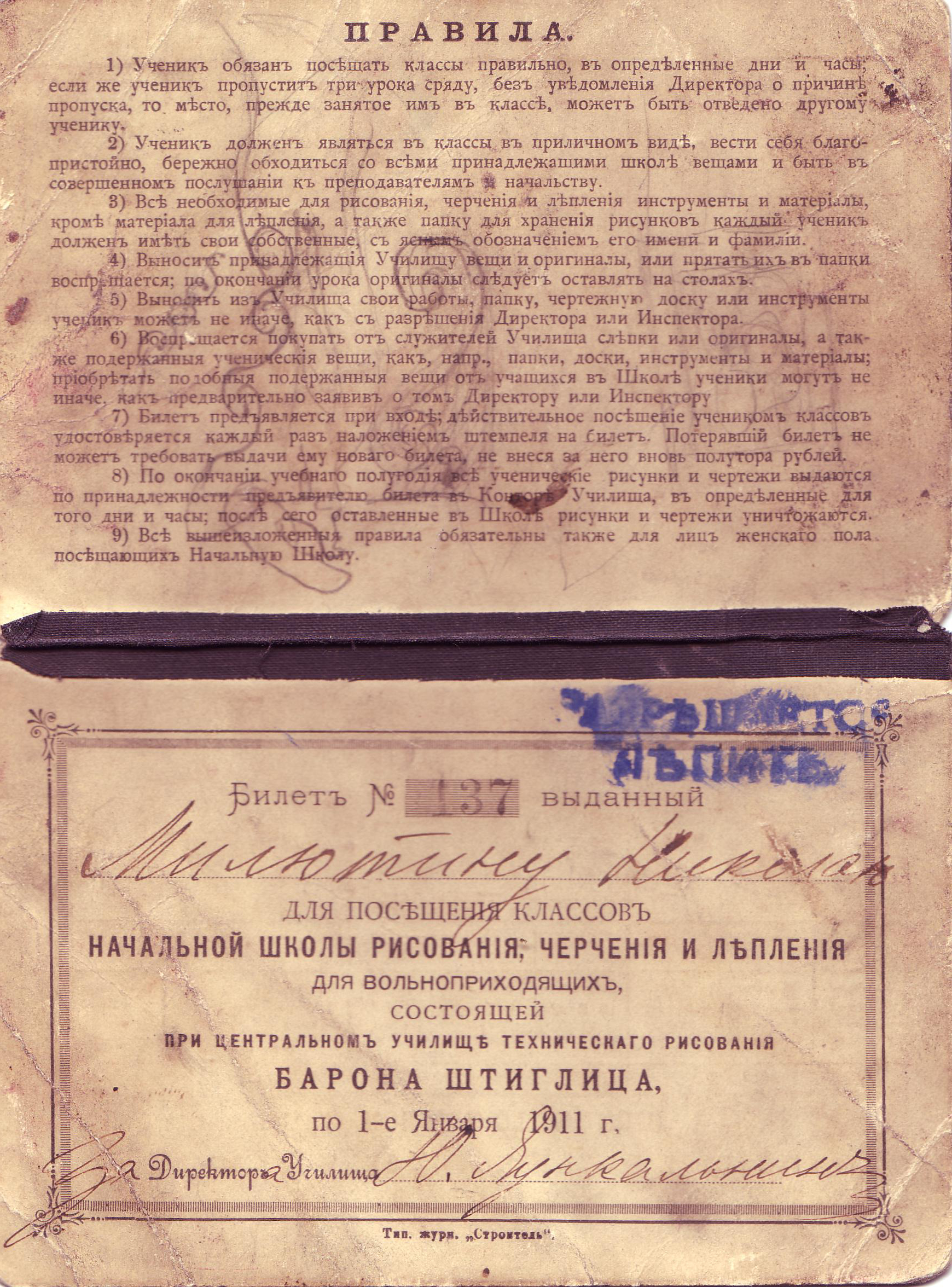 He was also a student of the Architectural Faculty of the Free Polytechnic. Milyutin was a man of encyclopaedic education with knowledge of literature, history, philosophy, socal security and finance.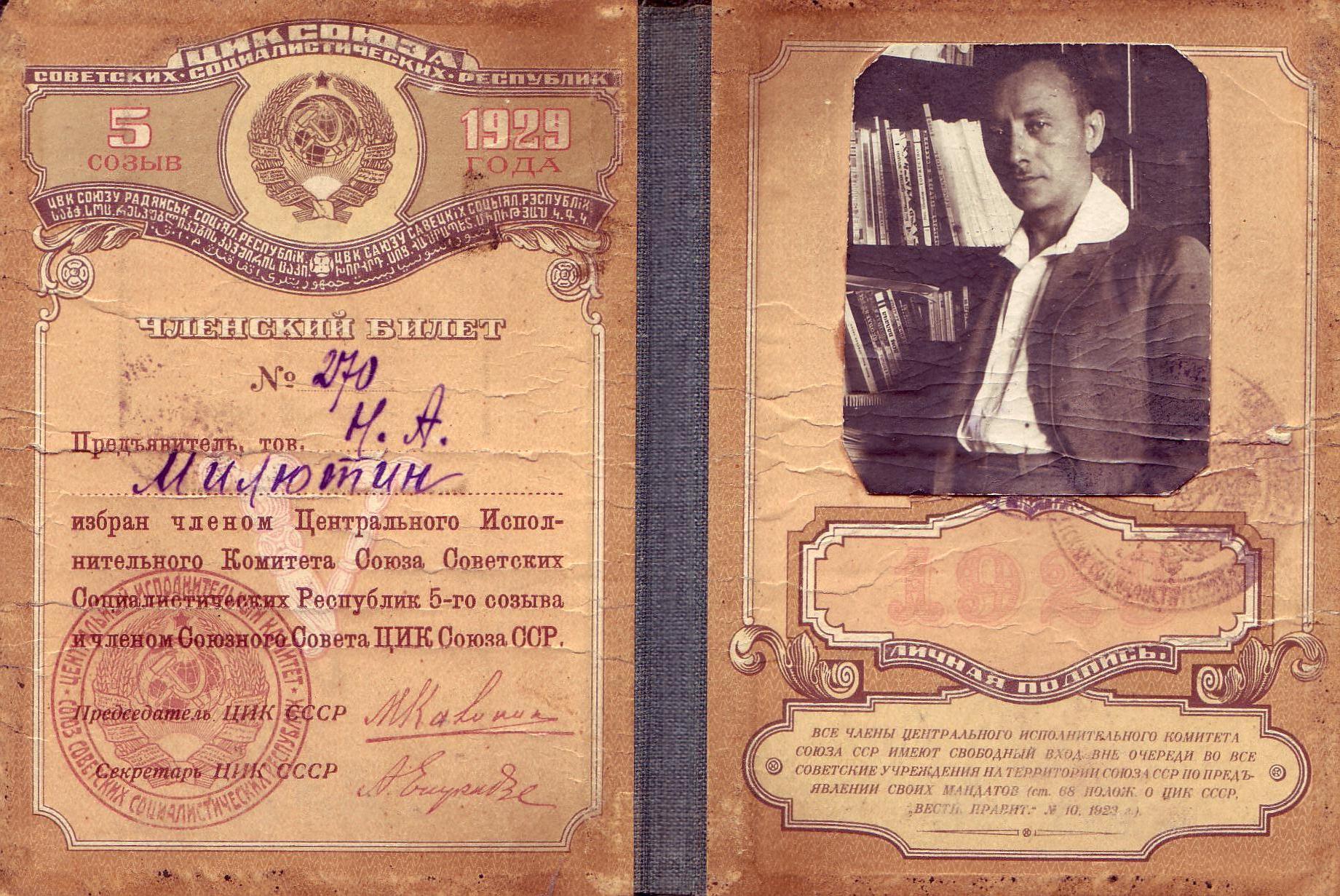 He completed his architectural education under the soviet rule, at the Moscow Architecture Institute. in 1941, shortly before his death, he obtained his PhD degree. He was a chairman of the section of Sotrasselenie (socialist settlement) and editor-in-chief of SA, where he published some of his theoretical works and archtectural designs.



 images: Milyutin family archive
Yekaterina Milyutina "A fine example of russian constructivism" in 20th Century Preservation of Cultural Heritage, Catalogue of the exhibition, Moscow 2006