The VKhUTEMAS, or Higher State Artistic-Technical Workshop, was an important centre of experimentation and technical innovation in art education in Moscow during the 1920s. Its importance in developing experimental design and pedagogical innovations rivals that of the Bauhaus in Weimar, although the VKhUTEMAS is far less well known.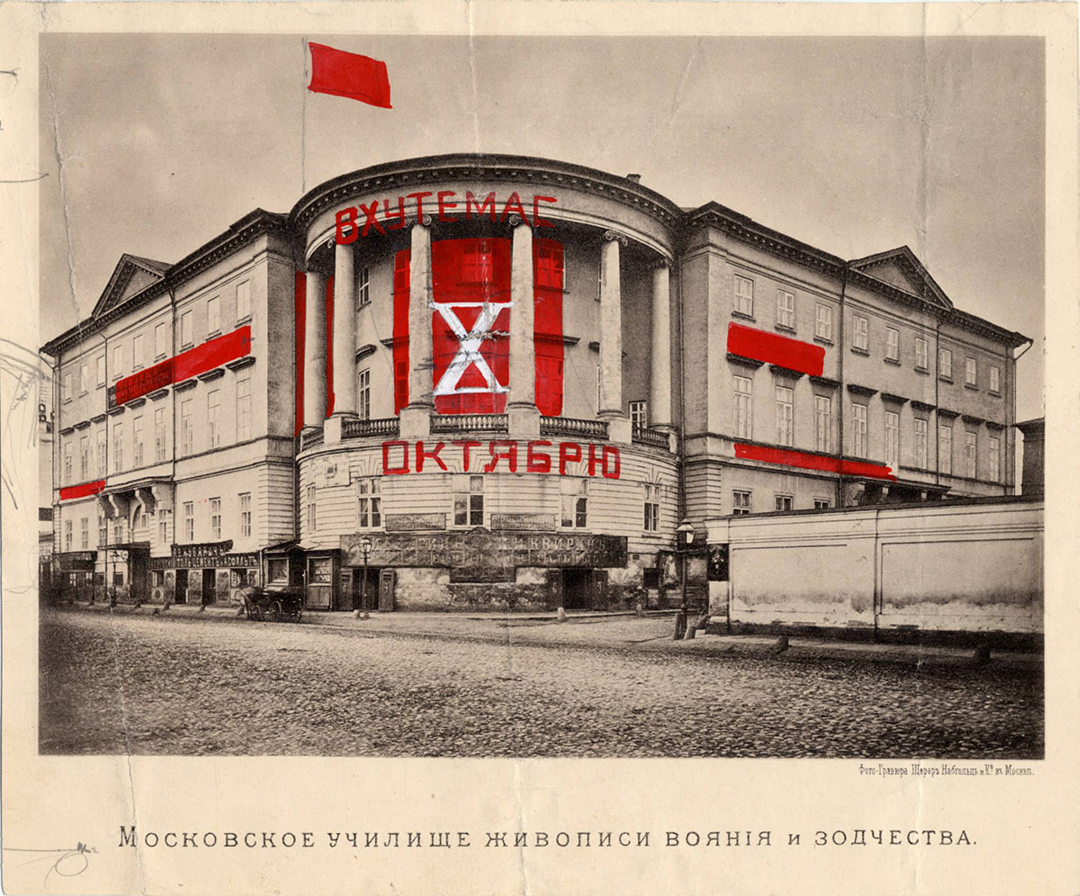 Inspired by the work of artists such as Kazimir Malevich and Vladimir Tatlin, the school forged a new style, embracing fine arts as well as everyday objects and environments. At the forefront of its innovation were revolutionary creative figures as El Lissitsky, Anton Lavinsky, Konstantin Melnikov, Aleksandr Vesnin, Lyubov Popova, Aleksandr Rodchenko and Tatlin himself.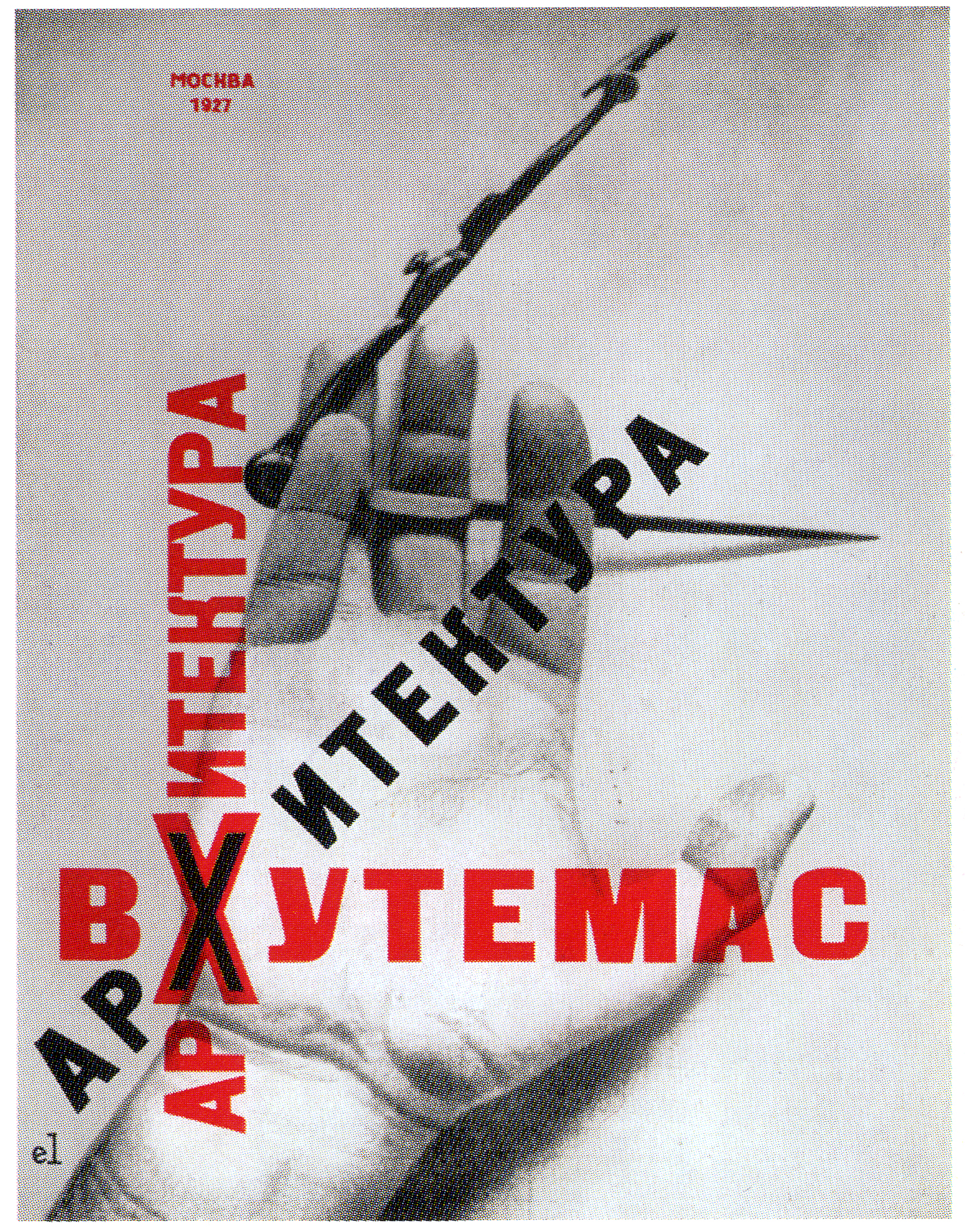 The VKhUTEMAS reflected  the avant-garde's aim to make a practical contribution to the creation of a new society moulding social consciousness and becoming a responsible organiser of the everyday life of Soviet citizens, embracing the idea that art should be one with production. It is within this context of the VKhUTEMAS that Constructivist artists first defined their principles, inspired by such theorists as Osip Brik and Aleksey Gan, who defined themselves productivists.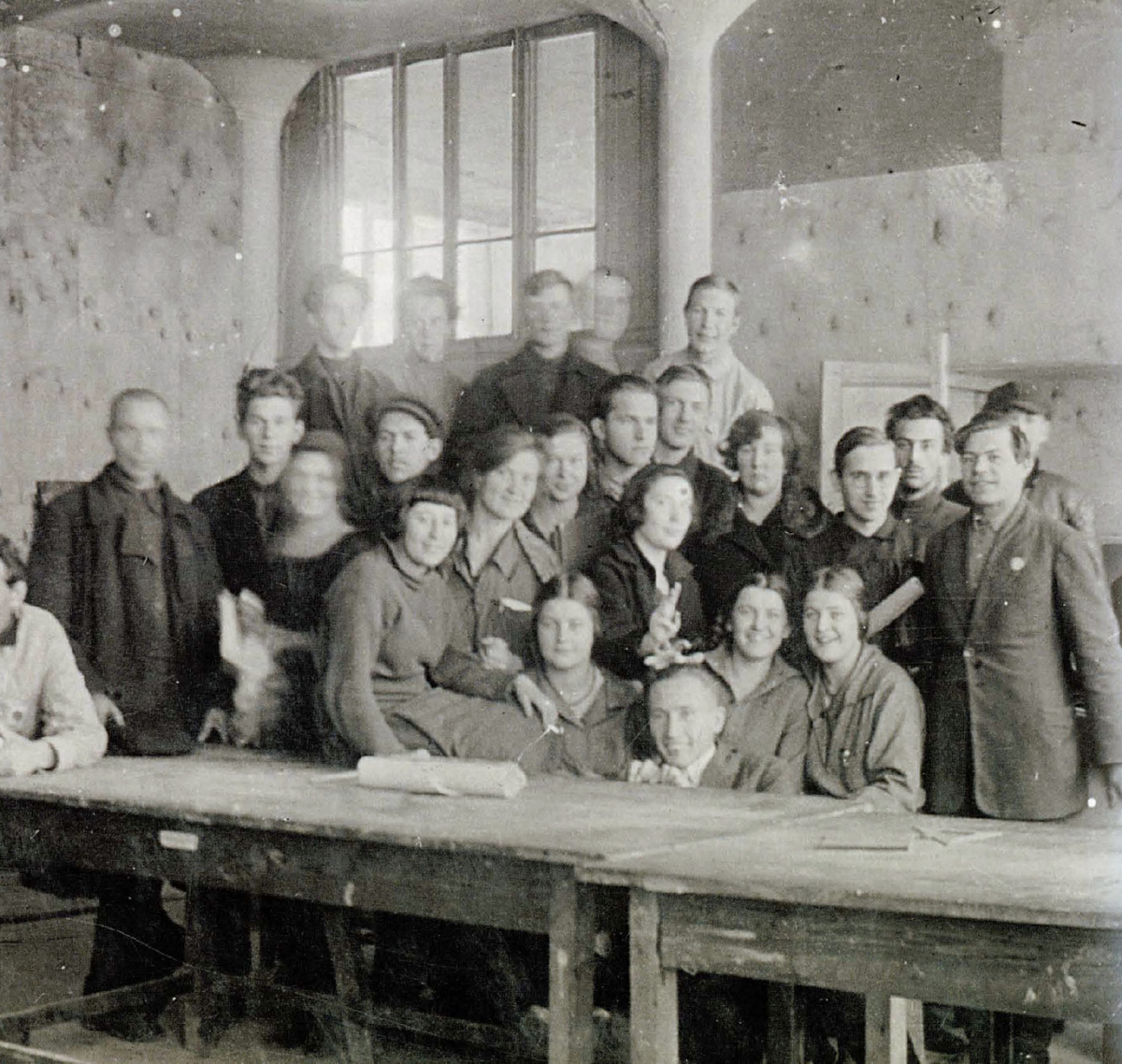 One of the major innovations of the school was the Basic Course, (osnovnoe otdelenie) which has a parallel in the equally experimental Vorkurs at the Bauhaus: it sought to provide students with a general artistic, practical, theoretical, social and political education and a system of knowledge essential for the specialist faculties. In addition to purely artistic topics dealing with the elements of artistic form and the fundamentals of spatial relationships, students received instruction in a wide variety of subjects including geometry, chemistry, physics, mathematics, color theory, art history, foreign language and military training.